What are the common uniform fabrics?
1. Advanced shirt fabric
There are high-count cotton\cvc\oxford spinning\wood pulp natural fiber yarn and so on. The products adopt high-tech manufacturing equipment and are processed by special processes. Kind of medium, high-end shirts.
2. What about the uniform
It is made of pure polyester network silk, 2/2 twill weave, fabric weight 265g/m-280g/m, width 150cm, smooth and smooth surface, clear texture, full tribute, sufficient elasticity, good drape, natural and soft luster , Bright color, not easy to pilling, easy to machine wash and not deformed. Suitable for waiters, ordinary employees, security guards and school uniforms.
3. Plain weave
Using pure polyester network yarn, 1/1 plain weave weave, fabric weight 240g/m-280g/m, width 150cm, fabric appearance is stiff, smooth, colorful and bright, excellent elasticity, clear tribute. Suitable for waiters, factories and mines, school uniforms.
4. Anti-static
Using polyester and cotton fibers as raw materials, 3/1 left twill weave, width 150cm. The fabric is strong and wear-resistant, the bottom surface is soft and comfortable, moisture-absorbing and breathable, wool-like feel, anti-static, explosion-proof, dust-proof and other special functions, and it is permanent. It is suitable for special industries such as electricity, military industry, petrochemical, fine chemical industry, etc., and also suitable for general factories and mining industries.
5. Shirt striped cloth
Using TC special polyester filament, plain weave fabric, width 150cm, fabric surface slightly wrinkled, style similar to linen fabric, anti-wrinkle and shrink-resistant, easy to wash and quick-dry, soft and sweat-absorbent, good abrasion resistance, suitable for shirts and various Clothing accessories and so on.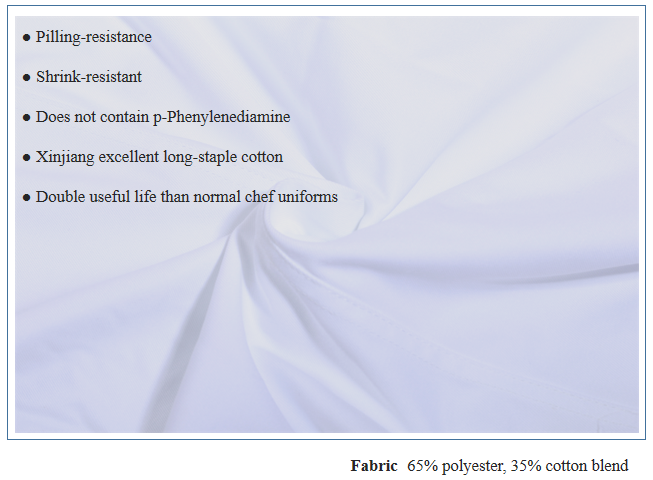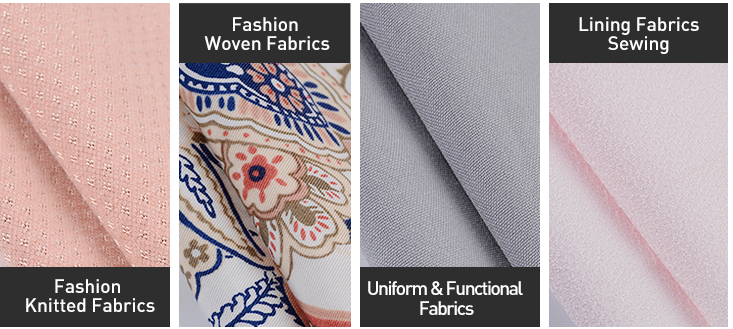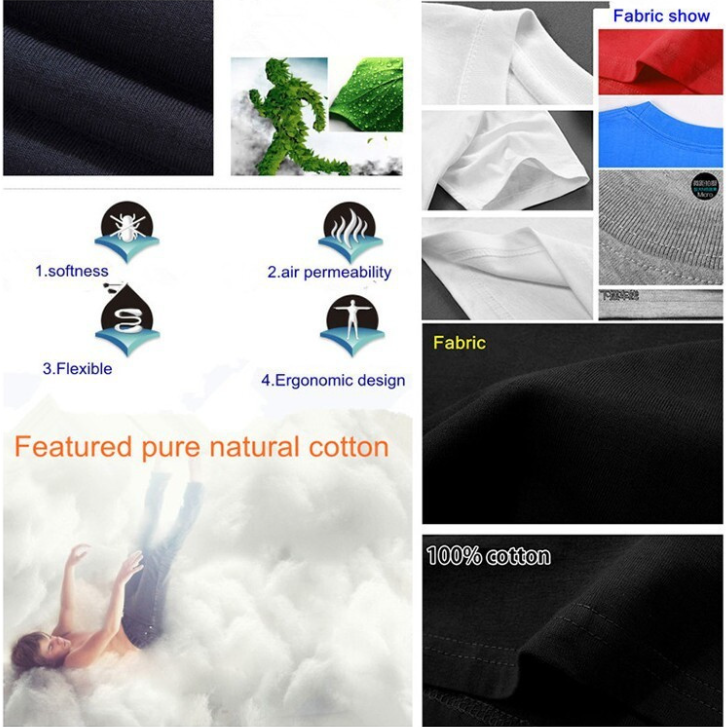 The following is an introduction to uniform fabrics for each occasion.
Hotel uniform fabric
1) Welcome: brocade or velvet with decorative sense.
2) Doorman's baggage hygiene: crisp, purified fiber or wool polyester with good drape.
3) Cook: Anti-greasy bleached cotton polyester-cotton fabric.
4) Attendant: strong and wear-resistant, easy to wash and dry, non-iron blended, bear stress, keep clean and replace quickly.
5) Manager: wool polyester or full wool, reflecting corporate profit and management standardization.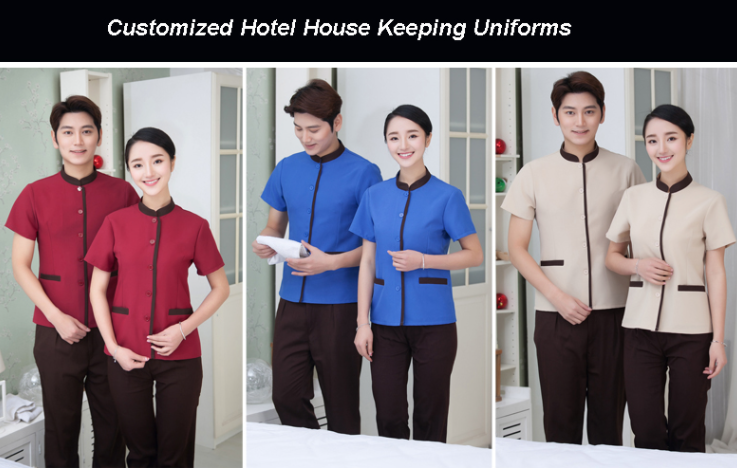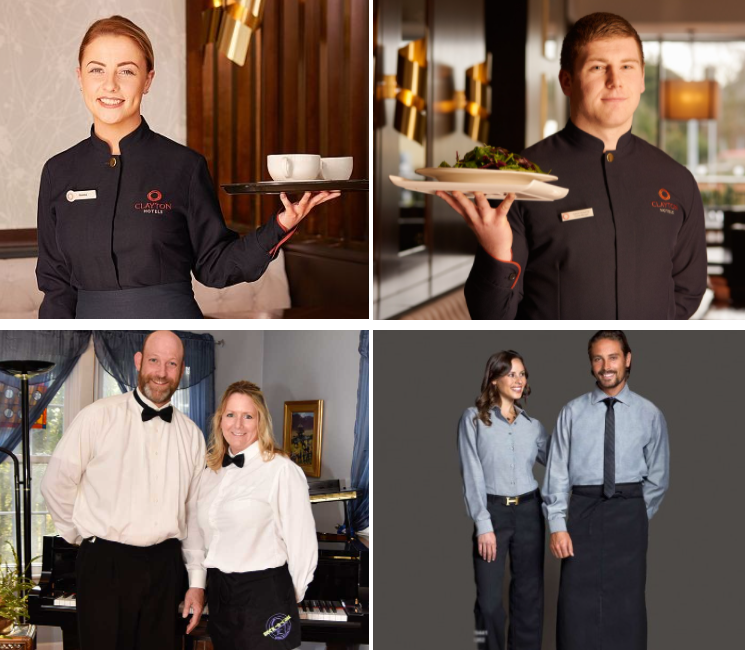 Engineering uniform fabric
Work clothes generally use two kinds of fabrics, polyester-cotton and pure cotton.
1) Polyester/cotton: strong abrasion resistance and easy to wash. It is the most commonly used fabric with a ratio of 65 polyester to 35 cotton. Suitable for cold processing.
2) Pure cotton: non-static, comfortable to wear, protective function is anti-scalding, suitable for thermal processing.
3) Anti-static special fabric: suitable for petroleum, chemical, gas, fireworks, electronics, medical cleaning, etc.
4) Anti-acid and alkali fabric: suitable for corrosive workplaces.
5) Anti-sun burning fabric: suitable for processing anti-splash and fire protection.
General Work Shirt, Work Jacket, Work Pants, Work Coverall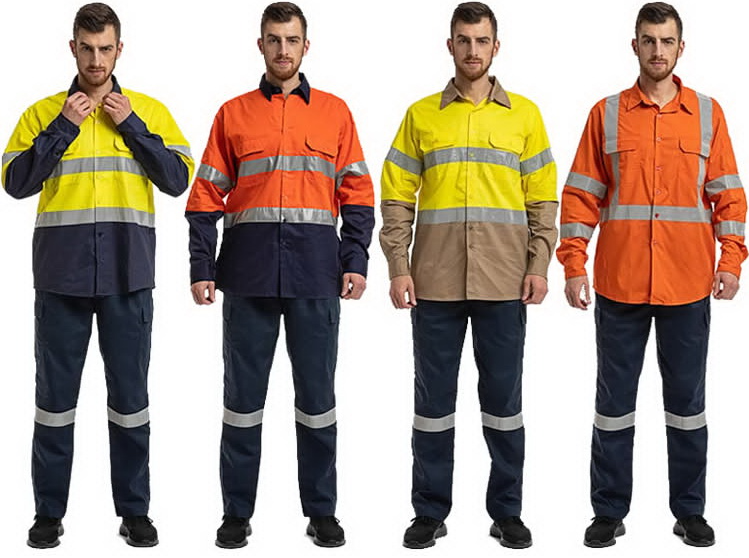 Safety Workwear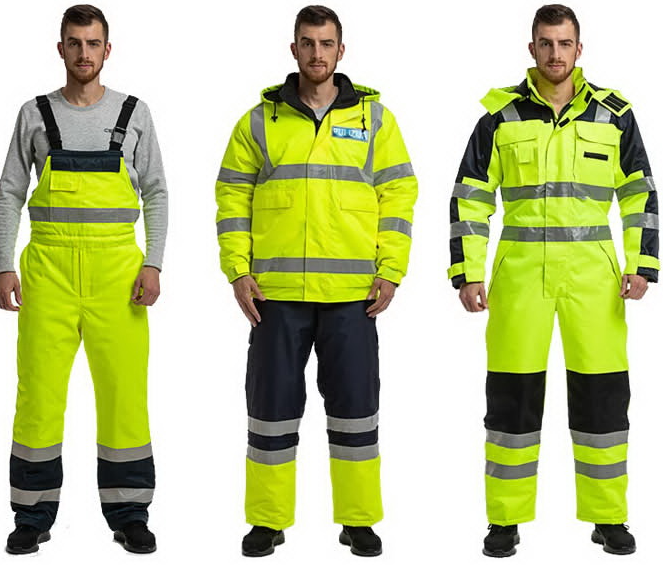 Flame Retardant Anti Static Workwear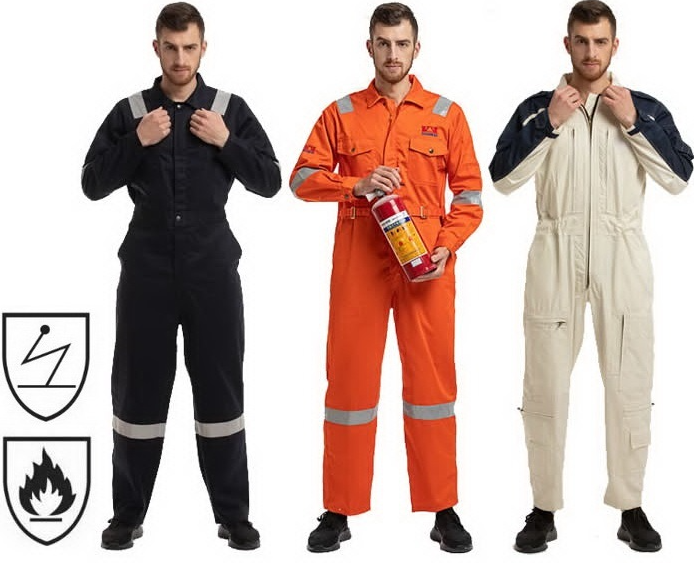 As a professional uniform manufacturer, we can customize any fabric as your requirement. Please kindly send us an email for getting more customized material information.