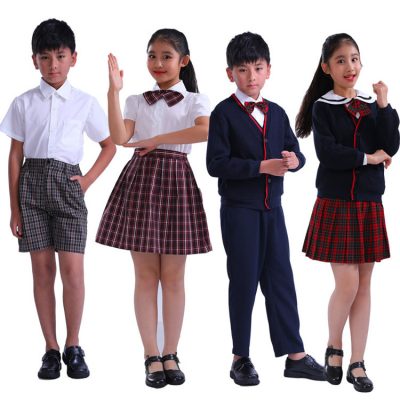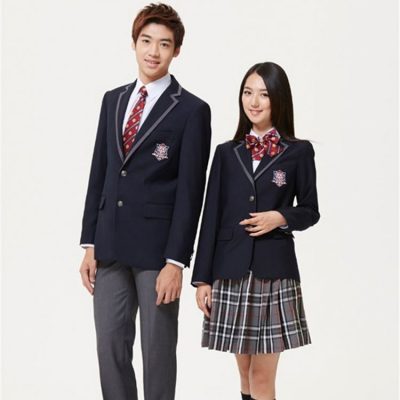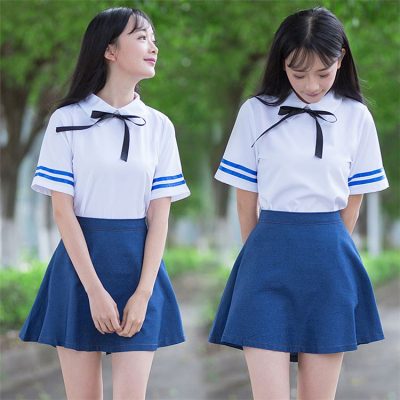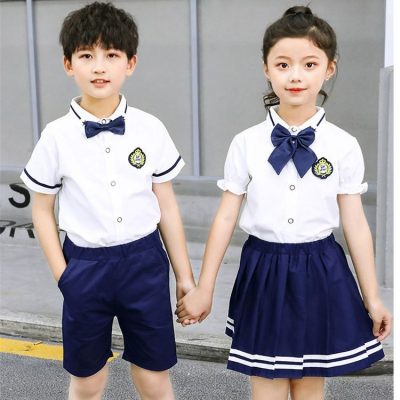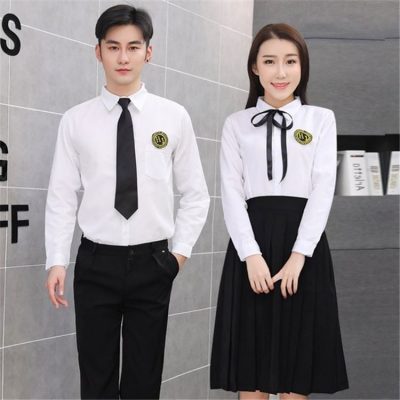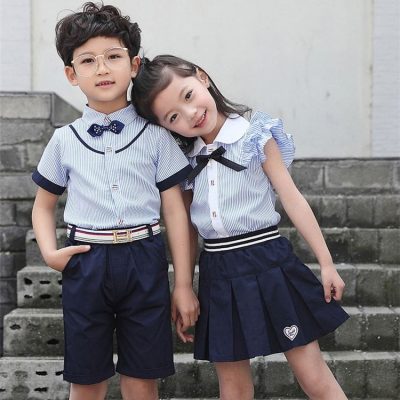 | | |
| --- | --- |
|  Custom Items |  School Shirt, Pants, Skirt, Sweater, Outwear, Suits, etc |
|  Application |  Kindergarten, Primary School, Middle School, High School, College |
|  Age Range |  4 – 20 |
|  Fabric Options |  100%Cotton, Polyester / Cotton, 100%Polyester, Customizable |
|  Color Options |  Red, Orange, Yellow, Green, Blue, Navy, Black, White, Customizable |
|  Size |  S – 6XL, Customizable |
| MOQ | 8 |
| Wight | 450g |
|  Logo Customization |  Printing, Embroidery |
|  Label Customization |  Brand Label, Size Label, Care Label, Customizable |
|  Custom Order |  Available |
|  Sample Order |  Available |
School uniform originated in Europe. In order to regulate management, the school uniformly dresses. Generally, students are required to dress uniformly in major events of the school. Generally, school uniforms have the school badge, which directly affects the school's image. In the daily life of the school, wearing school uniforms can show students' vigor and vitality, and it is also an exclusive symbol of students' youth. The school uniforms in mainland China are mainly sportswear and uniform uniforms. Only a few schools have updated their school uniforms to Western-style uniforms. School uniforms in Taiwan and Hong Kong are usually sailor uniforms, uniforms or cheongsam.
Primary schools, junior high schools, and high schools in mainland China basically use sportswear as school uniforms. The colors are usually blue, black and red, with a small part of white or yellow. Summer school uniforms are usually short-sleeved shirts, and some girls' summer school uniforms are skirts. Most are uniform pants for men and women. For school uniforms in different seasons, except for specific occasions, schools generally allow students to freely match them.