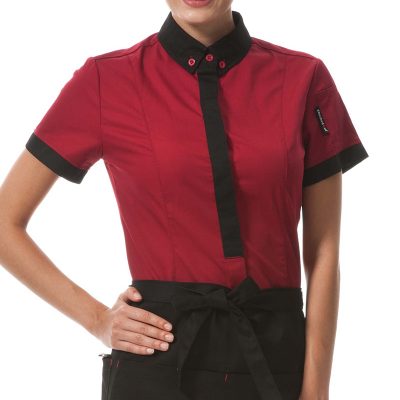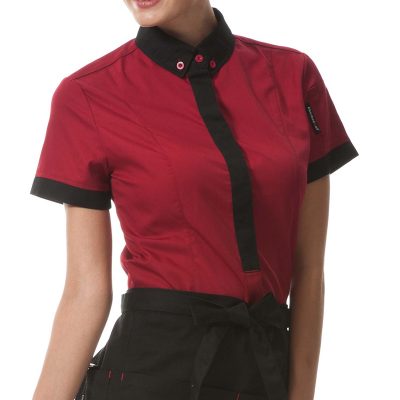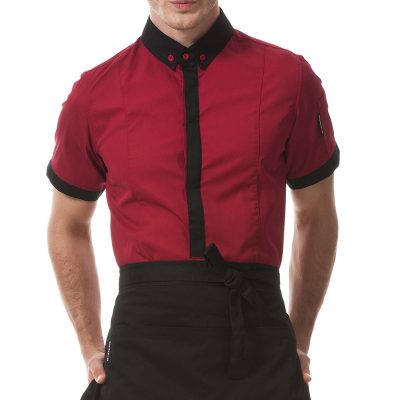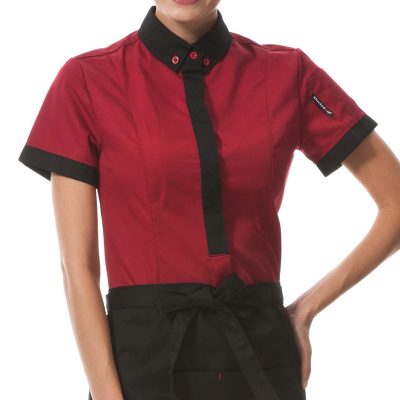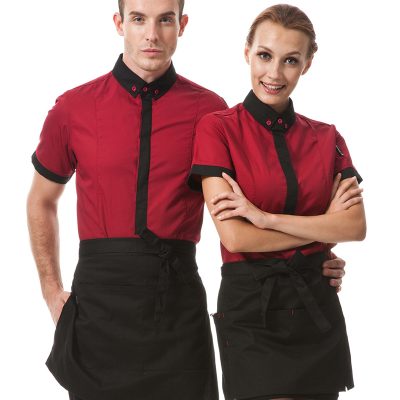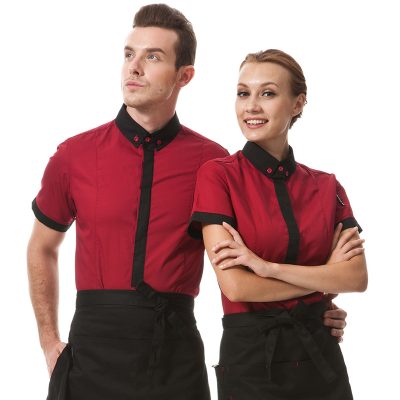 | | |
| --- | --- |
| Product Name | Hospitality Uniform |
| Fabric:  | Lightweight Polyetser-cotton, other fabric options available |
| Supply | ODM, OEM as per customer design |
| Fabric Colors | Any color as per customer demand |
| MOQ | 5 jackets |
| Sizes | from XXS-6XL, free size also available |
| wight | 112g/pac |
| Sample | Sample available, |
| Sample lead time | 4 days |
| Sample Shipping | DHL, FedEx, TNT, UPC, EMS |
| Payment methods | PayPal, WesternUnion, MoneyGram, Wire Transfer, T/T, D/P, L/C |
| Shipping | Air Freight, Sea Freight, Land Transportation also available for neighbouring countries |
| Packing | Polybag, Cartons, Boxes |
| Partial Payment  | Contact for negotiation |
Hospitality uniform refers to the uniform clothing worn by the staff at the front desk in the hotel to entertain guests. The hospitality uniforms are stylish and beautiful, comfortable and durable. When making and choosing a uniform for business personnel, the key issues to be considered mainly include fabrics, colors, styles, classification, workmanship, and so on. In short, good fabrics, fewer colors, elegant styles, accurate classification, and precise workmanship are the basic requirements for uniforms worn by business people. Since hotel clothing is an integral part of the hotel's image, it is necessary to pay attention to its aesthetics and coordination when designing. This beauty not only comes from the beauty of the clothing itself, but more importantly, it comes from the beauty of the coordination between the clothing and the hotel's overall style, decoration, and environment.
If the situation is not more special, generally you should not choose polyester, polyester, nylon, medium and long fiber and other man-made chemical fiber fabrics to make uniforms for receptionists. Uniforms made of various chemical fibers are mostly brightly colored, non-iron, wrinkle-resistant, durable, and can greatly reduce production costs in a short period of time. It's just that they often can't stand the test of time. After they are worn for a long time, they are usually worn out and shiny, and the surface tends to hide dirt, fuzz and pilling, and they are also very easy to jump or generate static electricity. In this way, it gives people a sense of inferior quality and low-grade, so it is put into a separate book by people. Therefore, even if employees are not required to wear uniforms, it is often hundreds of times better than requiring them to wear low-grade and inferior chemical fiber uniforms.