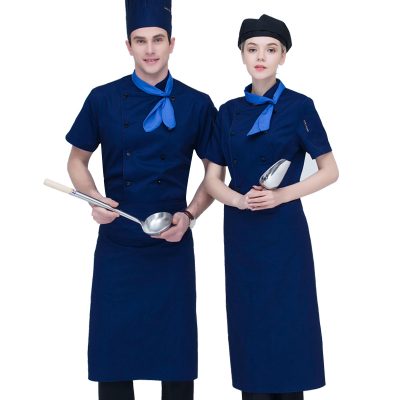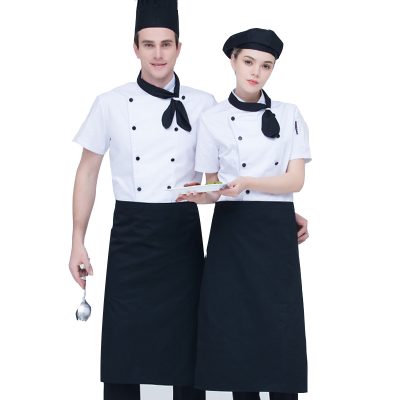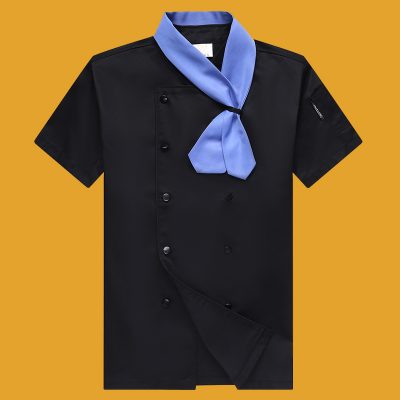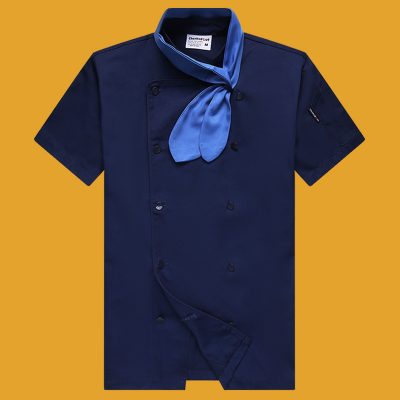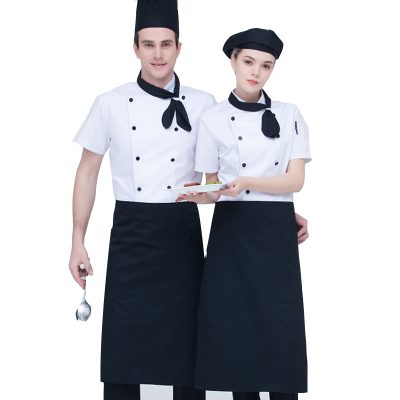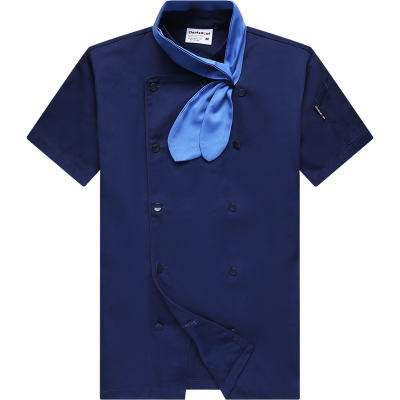 | | |
| --- | --- |
| Category name | Chef Uniforms |
| Supply Capacity | 200 sets/month |
| Fabric | 65% Polyester, 35% Cotton Blend |
| GSM for Fabric | 200g |
| Type | Double- breasted button |
| Sleeves | Short Sleeves |
| Color | Available in Black, White |
| Button | Resin Button |
| Size | S-4XL |
| MOQ | 6pcs |
| Sample day | 3-7days |
| Leading time | 20-25days |
Chef uniforms are clothes worn by the staff in the kitchen department. They are mostly white with stand-up collars. They can be divided into single-breasted or double-breasted chefs. The main fabrics used in chef clothes are pure cotton and linen, mostly white fabrics, so they look clean and hygienic. The characteristics of chef clothes are comfortable to wear; the format is simple and practical; fashionable; washable, abrasion resistant, high temperature resistant, comfortable and breathable.
The chef's uniform has become a well-known symbol of status and influence, and of course, delicious food.  Over the years, chef uniforms have undergone tremendous changes, from just a set of uniforms to every piece of clothing that works in the kitchen. The reason chef uniforms are white is to represent influence and authority. It is also regarded as clean and rustic, these two qualities you would rather someone prepare your food. Color also plays a functional role. White can transfer heat instead of absorbing heat; it is essential when working in a hot kitchen.