Chef Uniform Show: we have good price in custom and wholesale service you can contact us via Email  beha@thingegr.com   or  Whatsapp.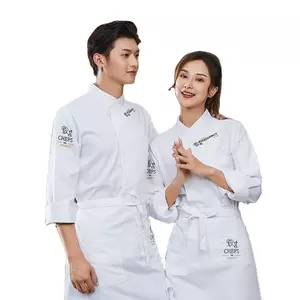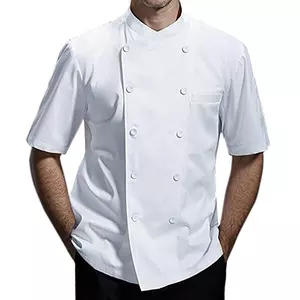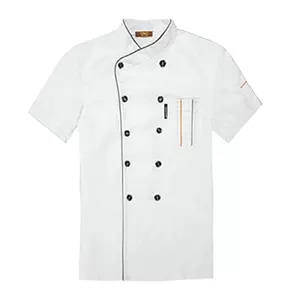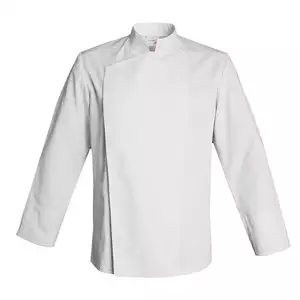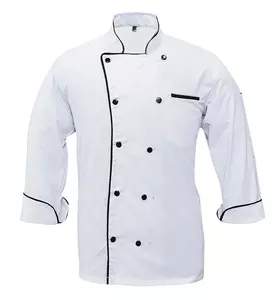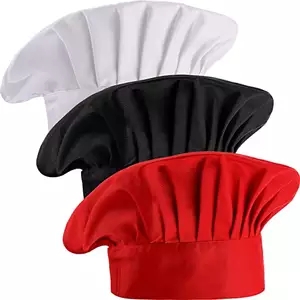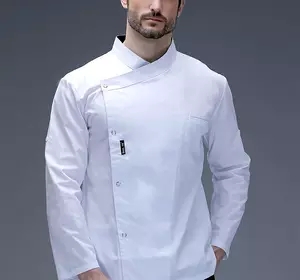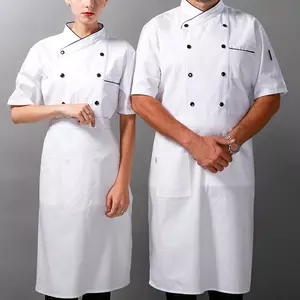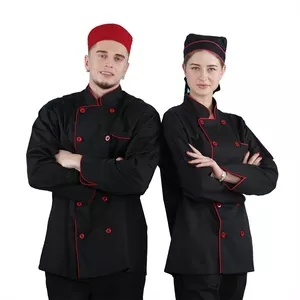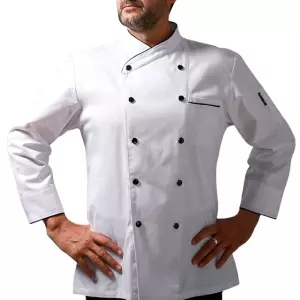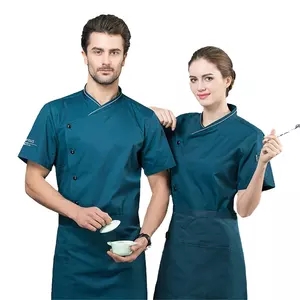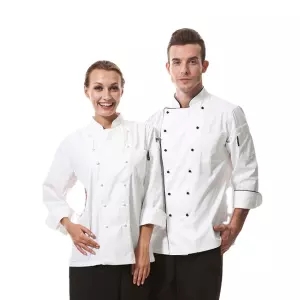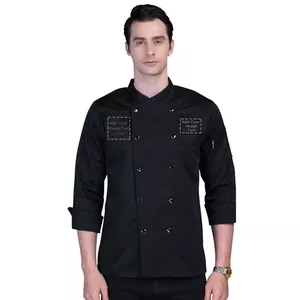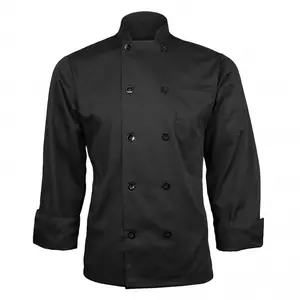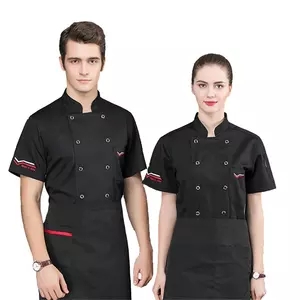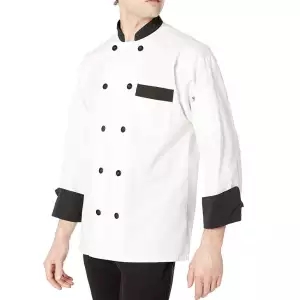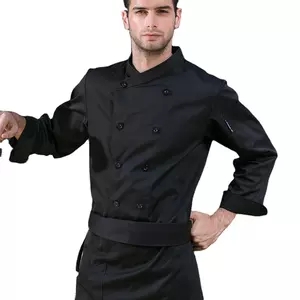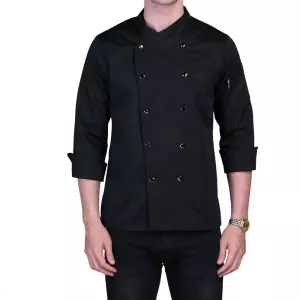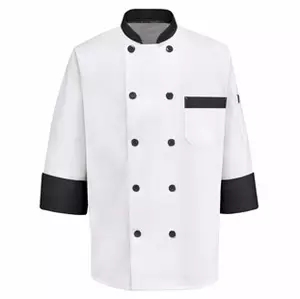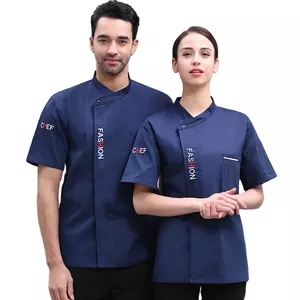 1. The overall inheritance of the previous generation, with richer details
The styles of popular catering chef work clothes mostly follow the previous generation, but they will change from buttons, cuffs, neckline lapels, pockets and other details, or change the color from black to red and blue, or change the big round button to hemispherical buttons, etc. . Coupled with the restaurant logo, it enhances personal identity.
2. Zipper style
In addition to button closures, zippers have also become one of the choices of chef clothing. Compared with the button chef's clothes, the zipper is more convenient, and the comfort of the clothes can be adjusted at any time, which is more in line with the chef's figure and simple atmosphere.
3. Customized models
As online shopping has become a very convenient part of daily life.
Many chefs like to embroider names, trademarks, auspicious patterns, advertising slogans and restaurant names on chef uniforms. Rich design elements and different styles. Some are domineering, some are simple and magnificent, and some are high-end. Moreover, the tailor-made chef clothing fits the chef's figure more closely, giving people a clean and hygienic feeling, can highlight the restaurant culture, highlight the restaurant's team consciousness and uniqueness, and highlight each chef's personal style.
According to Jiao Shikai, the production director of Deyuan Building, Sichuan Province, the biggest advantage of a chef's costume with a sense of design and good fabrics is that it can leave a professional impression on the diners.
4. Apron
In foreign countries, many mid-to-high-end restaurants use long aprons instead of chef uniforms. The advantage of long aprons is that they are fashionable enough and thicker than ordinary chefs. It can also protect the chef from being scalded by hot water and hot oil. Even if it catches fire, it can be easily removed.
For example, Paul Pairet, the chef of Shanghai UV Restaurant, wears a long apron:
Perhaps in the future, trendy long aprons will become a substitute for chef uniforms.
Chef clothing is a kind of clothing with distinctive job characteristics, such as chef hats, scarves, aprons, etc., which can have small changes, but the style of clothing is relatively fixed.
The height of a chef's hat is generally 15 inches for executive chefs or chefs, 12 inches for professional chefs, and 9 inches for cooks. In traditional chef uniforms, Western chefs' clothing is usually double-breasted, and accessories include scarves, aprons, and top hats. Chinese chefs usually don't have scarves.