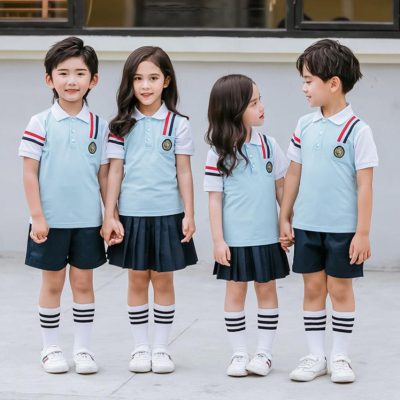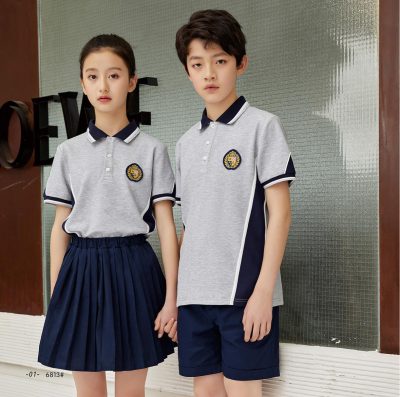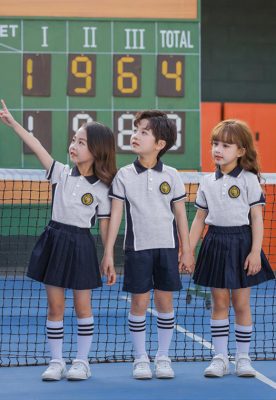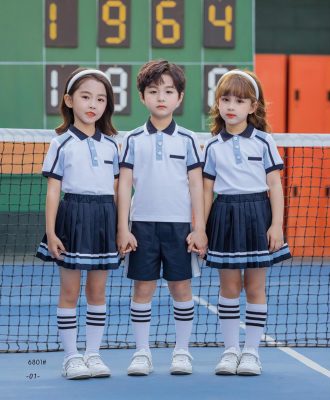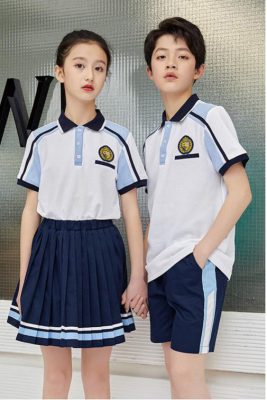 | | |
| --- | --- |
| Item | Kids school uniform for short sleeve shirt |
| materials | CVC,TR,TC,Polyester,cotton,and so on (as customer requirement ) |
| size | 110-185cm optional(We also can customize size for you) |
| wight | 200g |
| Minimum quantity | 30set |
| Samples | The samples time is about a week.and if the samples are very ungrent, we can push it.and we will charge samples fee, if we sign the contract, we will refound the samples fee. |
| feature | Quality is good, delivery time is quick. The price of honest and credible. |
| Design: | If customer have samples, we can make it according to customer samples, |
| package | If customer have their own idea, we will make it according to customer idea, |
| Delivery time | 15-30 Days After PP Sample Has Been Approved |
| Payment terms | L/C,T/T,Western Union,paypal,ESCROW ( depend on actual conditions ) |
| Test order | First time you can place smaller order to make a test the quality. |
| Manufacturer | We are a direct manufacturer, so we can guanartee the quality and delivery time and everthing |
School uniform is a uniform style of student clothing prescribed by the school, which is commonly worn by primary and middle school students. The school uniforms in mainland China are mainly sportswear, the colors are mainly blue, red, green, white, etc., and the fabrics are mainly polyester cotton and golden velvet. This has played a major role in cultivating the team spirit of students, strengthening the overall image of the school, and enhancing the sense of collective honor. Uniforms can spread the culture of social etiquette to a certain extent and cultivate children's social norms. Beauty, comfort, and safety are the main characteristics of uniforms. The addition of certain fashion elements to the uniform design not only does not lose the standard of uniforms, but also highlights the youthful vitality of children and cultivates children's aesthetic ability.
Sports school uniforms are used as the main school uniforms in Mainland China. On the other hand, for many students who love sports, they are more willing to choose convenient and comfortable sports school uniforms. At the same time, these school uniforms are cheaper and can be exercised at any time. School uniforms are divided into summer, autumn and winter clothes. The main color is adjusted and clean. , Giving people a vigorous feeling. Wearing school uniforms helps to cultivate students' collective consciousness, makes students aware of themselves as a member of the collective, helps establish a sense of collective responsibility and honor, shows the spirit of the collective, and also contributes to the overall image of the school.